Tonight at the Ibn Battuta stadium of Tangier was played a match at the top between the Atlas Lions of Walid Regragui and the Seleçao in an atmosphere of fire.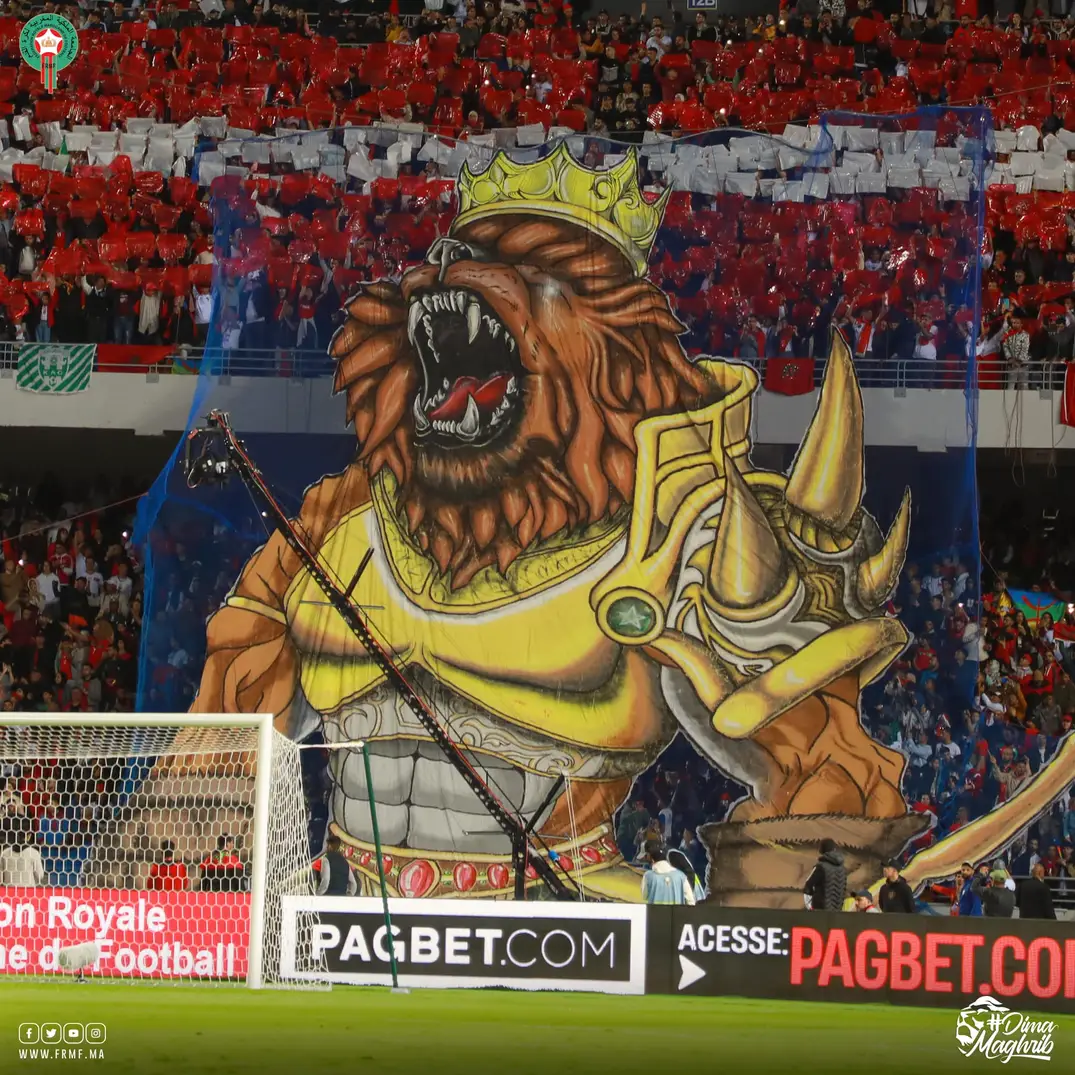 Morocco won 2 goals to 1, but paradoxically, even if the Moroccans have rather controlled the debates, things could have gone wrong for Morocco on two mistakes of Yassine Bounou at the beginning of the game.
The first mistake came in the 23rd minute, which Bounou himself will correct with two big saves. Then, in the 25th minute of the game, another mistake by Bounou, who misses his rebound that Brazil will exploit to score a goal fortunately cancelled by the VAR because of offside.
A few minutes later, Morocco unfolds, following an excellent pressing of the Lions of the Atlas, Sofiane Boufal recovers a ball at the entrance of the Brazilian surface transmits to Bilal El Khannouss who gives him at once what allows him of a pivot to eliminate quickly his defender and to take of against foot the goalkeeper with a shot which will launch the opening of the score at the 28th minute for the big happiness of the stadium full to burst.
The Atlas Lions had several opportunities to break the deadlock, but they will not take advantage of it especially at the 45th minutes on an excellent combination between Hakim Ziyech and Azzedine Ounahi the latter gives a beautiful ball to Boufal who misses his recovery.
The second period is rather balanced, the Brazilians will come up against the duo Saiss-Aguerd. A new error of our goalkeeper Yassine Bounou will benefit the Brazilians. Indeed, on a long shot of Casimero, Bounou, although on the trajectory, lies down but the ball slips under his body and allows the Brazilians to return to the score.
In the 62nd minute and in the 75th minute of play, Regragui made a winning change by bringing in Sabiri and Cheddira since a few minutes after their entry into the game, on a reception of a cross from Attiat-Allah, Cheddira passes the ball to Sabiri who shoots at the Brazilian keeper (79th).
The end of the game will be to the advantage of the Moroccans who will carry out lightning counter-attacks, but the result will not change. Morocco won with an excellent performance and became the first Arab country to win against Brazil. Even if this match was finally friendly, it is a nice little revenge from 98.